Aquarius Records highlights of the week
We're really flattered to have been chosen to the famous and super awesome 'Aquarius Records' (San Francisco) highlights of the week list. These are the very nice words they say about us: "SKOGEN BRINNER 1st (Subliminal Sounds) Oh yeah! Sweden strikes again! The great Subliminal Sounds label (who brought us Dungen, as well as reissues from the likes of Baby Grandmothers...
2 tags
'Record Store Day 2013' at Bengans, Linköping.
Photo: Julia Edetun Wagner Photo: Albin Carnstam
Our "1st" full length album is out!
Get it through Subliminal Sounds, where it's probably sold out though. A second press will come in May. Or visit your local record shop or an online record dealer. It's also available as digital download through iTunes and similar places. Spotify has it too.  "Det där med att hårdrock skall vara tufft är ingenting som denna kvartett har snappat upp." HÅLL KÄFTEN!!!
Premiere for our video at the PSL blog →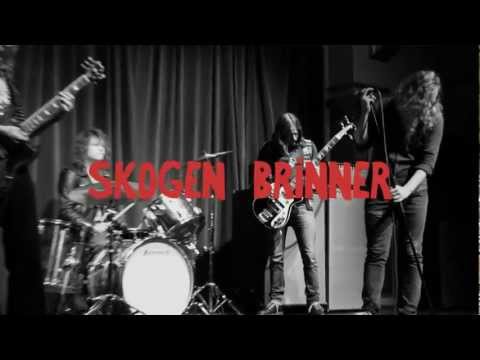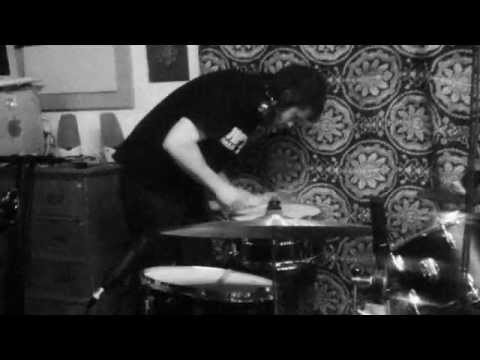 "CHOPPED HEADS" t-shirt If you want one, click on this text.
It's here!
Our "compact cassette" called 'Fasornas Berg' is here(!) and ready to be ordered! It is unfortunately limited to 100 copies, but the digital version will be available for eternity. Tracks: 1. Fasornas Berg 2. Australïen 3. Fosforos (till Maggan) 4. Electric Funeral [cassette bonus track] Listen and order it here from the guys at Ljudkassett: http://ljudkassett.bandcamp.com ...
We sold our souls to Subliminal Sounds
"Swedish artist signs contract in blood! The Swedish hard rock band Skogen Brinner committed to a blood oath today with the record company/management Subliminal Sounds.   When the band and company choose to contract each other they decided that the only real way to do it was to sign the contract in their own blood. Subliminal Sounds now releases the bands first single; the shockingly...
A nice review (in swedish). →
"Jag ler med hela kroppen när jag lyssnar på Skogen Brinner, deras blandning av Black Sabbath och Pugh Rogerfeldt är störtskön. Av de två låtarna på 7:an så är det titellåten som har etsats sig fast på hjärnbalken, men Svarta skuggor är inte en sämre låt. Skogen Brinner tar oss tillbaka till den svenska (hård)rockens rötter. Det hela ger mersmak och jag skulle gärna höra en fullängdare med...
You can buy our singel now! Click on this to visit... →